Exhibition

Kontinuum








ACADEMIC PROJECT
research+
interactive art+
copywriting+
concept+
exhibition
design
















Self-moving Material
Research



Experimental exploration of the air as a self-moving material

The bottom-up research resulted in an exhibition of a serie of interactive objects and installations. Through the different visualizations of the invisible, visitors could experiment the properties of the air as a transparent interface, an actuator and a medium.





+credits:
<Teamwork> Anuschka Heep and Mohamed Hassan
<Supervision> Prof. Andreas Muxel / Prof. Dr. Carolin Höfler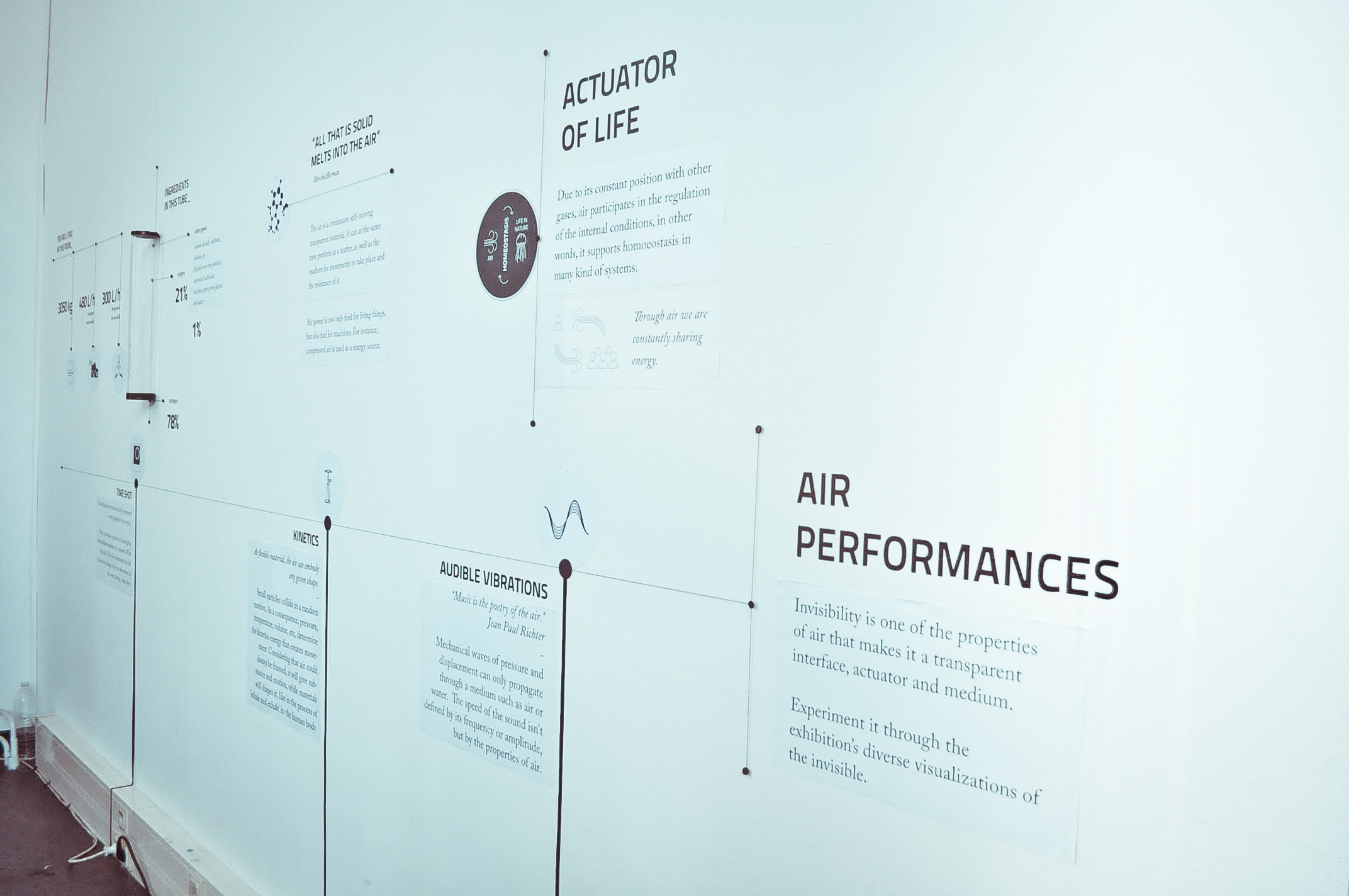 exhibition design
A visual communication spatially guided visitors according to the following three kinds of experiences: ~ Auditive vibrations
~ Timeshot
~ Kinetics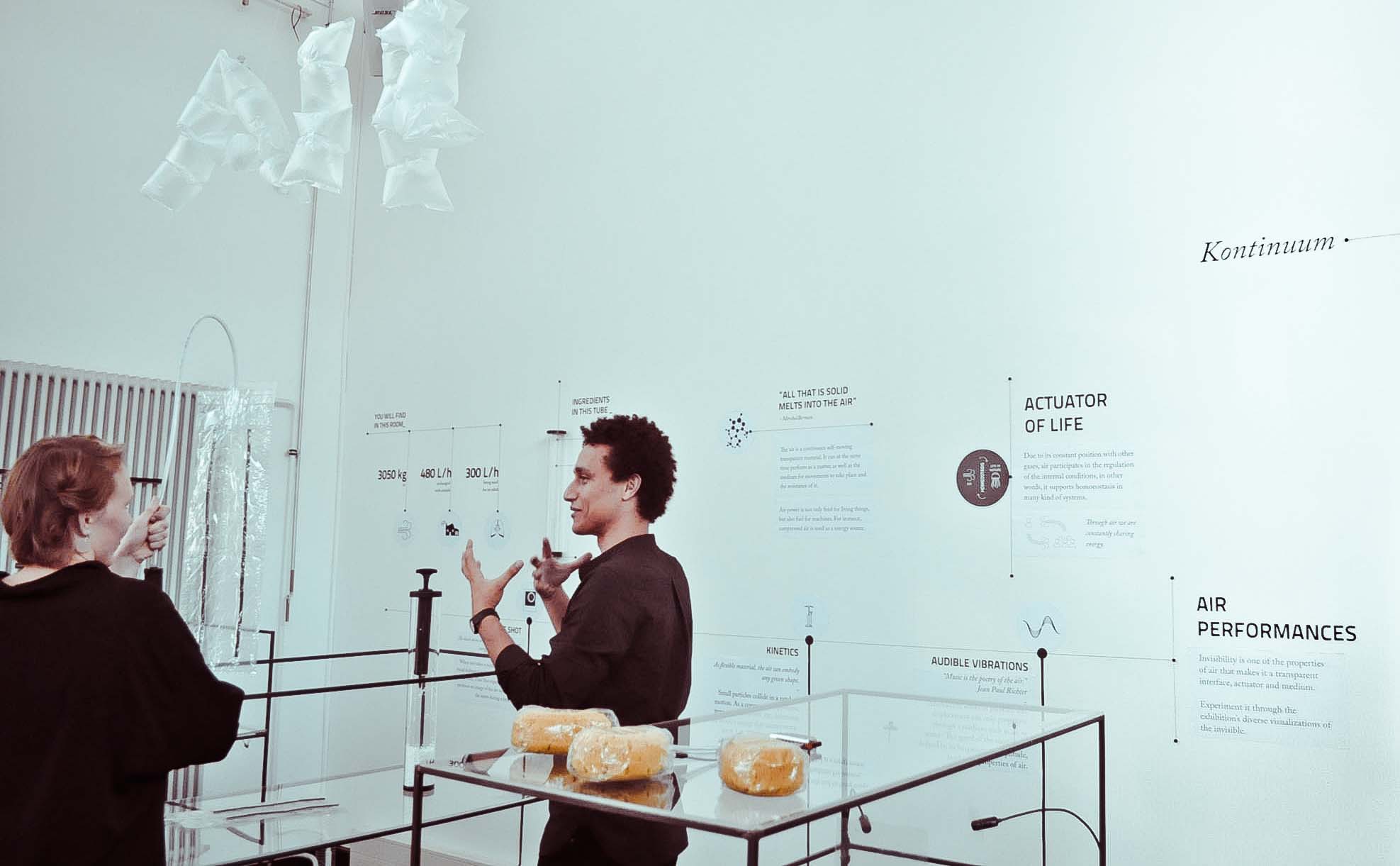 Auditive vibrations
Mechanical waves of pressure and displacement can only propagate through a medium, such as air or water. Here the speed of the sound is defined by the specific parameter from this dispositives, which are actuators of the sound through air.


Time shot
Shot of the movement over a surface.

When one takes a picture, it is keeping a
visual bidimensionality of an instant. With
the playful Time Shot experiment, the ink
produces an image of the air movement in
the water during a time shot.
Kinetics

As a flexible material, the air
can embody any given shape
.
Small particles collide in a random
motion. As a consequence, pressure,
temperature, volume, etc, determine
the kinetics energy that creates movement.
Considering that air could
always be framed, it will give substance
and motion, while materials will
shape it, like in the process of 'inhale
and exhale' of the human body.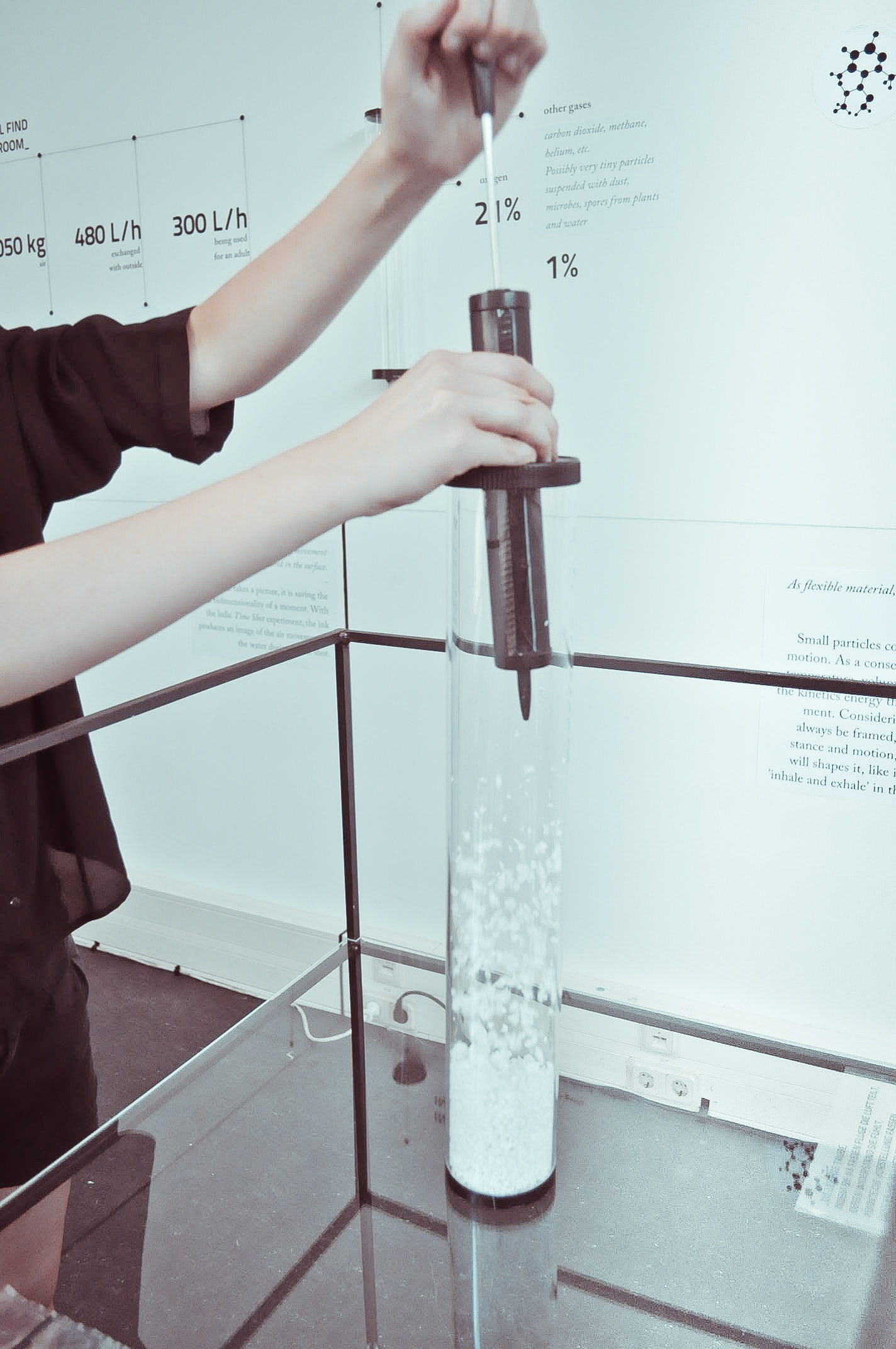 After acknowledging visitor's presence through an infrared sensor, the air movement is activated by the ventilator and it create movements in the curtains.

As this curtain's dance also interact with the sensors, it ends up in loop system of a serendipitous flow that is in a continuum balance visitors presence.